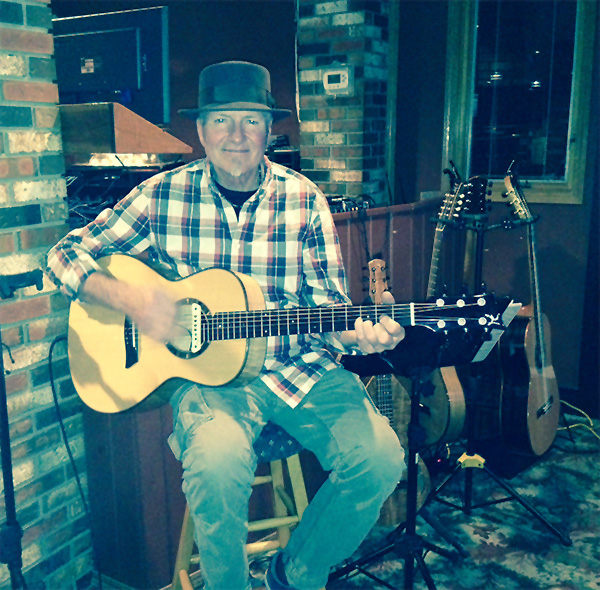 Will's fascination with music and musical instruments began at an early age while listening to his parents and uncles singing gospel music and playing various stringed instruments. At the age of five, after much persuasion, his mother finally agreed to teach him a few rudimentary chords on the guitar. Using these basics, he taught himself more advanced techniques and eventually embarked on a career as a professional musician, playing acoustic/electric guitars, pedal steel guitar and mandolin.
It was at this point in time that he felt the need for a fine quality acoustic guitar, however, all the models that he liked were far beyond his financial reach. Out of necessity and some persuasion by his older brother, a kitchen designer and cabinet maker, he decided to build a guitar for himself. That first effort was carried out using mostly hand tools and took two years to complete, but the rewards were amazing, and, as the saying goes, "he was hooked", and couldn't wait to get started on another instrument.
Over the past 30+ years, Will has increased the variety of instruments that he builds to include various models of steel string and nylon string guitars, Celtic Lever Harps, Celtic Bouzoukis, Mandolins. As well, when time permits, he builds Ukuleles, including sizes from soprano to baritones.
Several years ago Will was introduced to world renowned Brazilian guitarist named Yamandú Costa, who was impressed enough by his instruments to commission a seven string classical guitar. Since then, Yamandú has exclusively played Hamm Strings' Guitars for all his performances world wide.
Will's workspace/home is located just outside the small town of Cremona, AB, Canada, (not Italy, which is a very interesting story) about an hour's scenic drive Northwest of Calgary, and overlooks a beautiful hillside and river valley, a view which in his words is "inspirational to say the least". It is with this inspiration that Will is guided, building his instruments by hand, one at a time, with as keen an ear, and eye for detail as is humanly possible.